Young Adult literature will probably always be my favorite genre. Why? Author John Green explains it best:
What I find so compelling about the best YA fiction is its unironic emotional honesty. When you're a teenager, you're often doing so many important things for the first time — everything from falling in love to grappling with heartache and loss. You also begin to ask the big questions of humanness: What, if anything, is the meaning to all this? What are my responsibilities to myself and to others?
I love big questions, and I love creating the answers for yourself. Young Adult books allow us to do that with every read, sometimes reinventing our answers as our life circumstances change and as we learn and grow. Pick up a YA novel and you'll always be left thinking.
Below, you'll find my 5-star, 4-star, and 3-star books for the young adults in your classroom and your life, as well for those of us who are young adults at heart.
---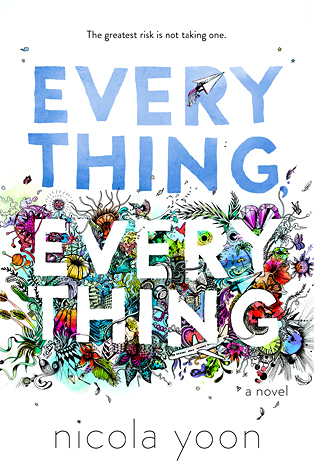 Everything, Everything
by Nicola Yoon
★★★★★
Nicola Yoon's debut novel tells the story of Madeline F. Whittier, an 18-year-old girl who lives her life trapped in a bubble. Her life is predictable and mundane – until Olly moves in next door. Olly helps Madeleine discover the world in a way she never thought possible. One of the most creative and well written YA books I have read in a long time, this book is at the absolute top of my list for YA readers.
Pieces of Why
by K.L. Going
★★★★
I'm a firm believer that music can heal. It can help us grow and change and accept the things that happen in our lives. Tia, the main character of Pieces of Why, believes the same, until one day she loses her voice after finding out the truth about a crime her father committed. In a family with a father she never knew and a mother who has kept secrets from her, Tia gets stuck thinking her voice doesn't matter. Luckily, she has people like her best friend Keisha and her choir director to prove her wrong. If you are interested in a heavy but uplifting read that helps bring humanity to even the worst situations, Pieces of Why may be a good fit for you.
A Year in the Life of a Complete and Total Genius
By Stacey Matson
★★★★
I'm always looking for engaging and interesting books that are told from a boy's perspective, because I find that the boys in my classroom love connecting to the main character in that way. Matson's debut novel tells the story of a middle school-aged protagonist who has to tutor his worst enemy and is partnered with his biggest crush for writing. Typical middle school antics ensue, while the main character addresses big questions about life and loss.
The Moon and More
by Sarah Dessen
★★★½
A newer title from a favorite author of mine, The Moon and More tells the story of a girl named Emaline as she navigates growing up, losing love and finding it again. While other books from Sarah Dessen may be stronger novels, The Moon and More is worth a read, especially for Sarah Dessen fans.
---
More reviews for this age group are coming soon! Do you have a favorite book for YA readers? Share it in the comments below!